CNPS against Measure B (Evergreen Senior Homes Initiative)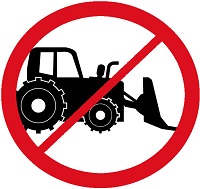 Vote NO on Measure B!
Measure B,the Evergreen Senior Homes Initiative which claims to benefit seniors and veterans will be on the San Jose ballot in June, 2018. Despite its claims, it is not in the best interest of the environment or the citizens of San Jose, nor will it help seniors and veterans. The California Native Plant Society-Santa Clara Valley Chapter, the Sierra Club, Santa Clara Valley Audubon Society, Santa Clara Valley Open Space Authority, Committee for Green Foothills, San Jose Mayor Sam Liccardo, plus the entire San Jose City Council oppose this measure. (See link below for other elected officials, groups and individuals opposed.)
"Evergreen homes initiative isn't about housing shortages; it's about greed." ̶ The Mercury News, Oct. 8, 2017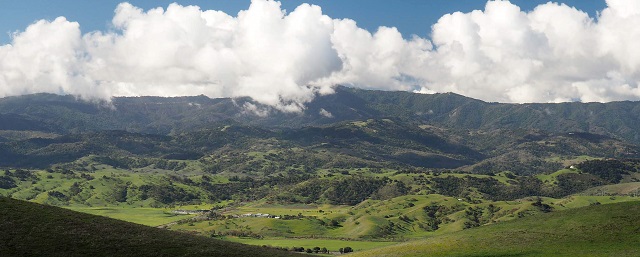 Evergreen area of San Jose. Measure B would allow 900 housing units in this area and create exemptions to the city's general plan. Photo by Ronald Horii.
Why is the California Native Plant Society-Santa Clara Valley Chapter opposed to this initiative?
The Evergreen Senior Home Initiative is a Developer funded-initiative and:
By using the initiative process it exempts the developer from complying with California environmental laws which protect native plants, wildlife habitat, air and water quality.
Prevents the community from participating in the San Jose city planning process for lands covered by this initiative.
Uses the California's Initiative process to create their own more profitable rules that side step well thought out municipal general plans including public input.
Strips the City Council of any authority to modify the new rules for over 10 years.
Casts aside San Jose's General Plan, which was the product of 50+ public meetings, input from 5,000+ community participants, a 40-member task force of community members, and the unanimous approval of the City Council. 
 Some associated environmental organizations that also oppose the initiative include:
In the press (www.stopthedeception.com/inthenews.html):
Who is Opposed:
http://www.stopthedeception.com/who-says-no.html
Frequently Asked Questions
http://www.stopthedeception.com/faq.html
Full text of the Initiative
http://sanjoseca.gov/DocumentCenter/View/71549
If this developer is successful in avoiding Environmental Review, Public Input and all the protections of the standard City Planning Process, other developers will engage in "Ballot Box City Planning" in your neighborhood.  We need your help.
What can I do?
Post on social media.
Talk to your friends and neighbors.
Help with the campaign by distributing literature, phone banking or walking a neighborhood.