CNPS Santa Clara Valley Home
Native Plant Sale Saturday, October 15, 2016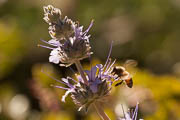 Conserve water and make your garden beautiful this season by introducing California native plants. Native plants also bring habitat value and a sense of place to the garden without requiring chemicals or additional energy. Discover the possibilities at the Native Plant Sale at Hidden Villa Ranch in Los Altos Hills on Saturday, October 15, 2016, 10:00 a.m. to 3:00 p.m.
Speak with experts about unthirsty alternatives to a lawn, including native perennials, shrubs, wildflowers, and grasses. Browse T-shirts, books, posters, and note cards featuring native plants. Free class on "Success with Native Plants" from 1-2 p.m.; garden goals and plant selection advice from Gardening With Natives experts all day. Coyote Brush Studios and Emily Chin will also be there with temporary tattoos, pressed flowers and more.
"Give a Gift, Get a Gift" - Renew or purchase a new membership along with a gift membership and receive $5 off both memberships -- save $10! Must purchase a gift membership to receive a discount on a membership renewal. This promotion is only available at the sale.
Santa Clara Valley Chapter of CNPS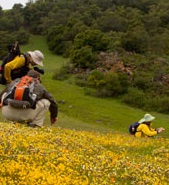 The California Native Plant Society (CNPS) is a non-profit organization dedicated to the understanding and appreciation of California's native plants and how to conserve them and their natural habitats through education, science, advocacy, horticulture, and land stewardship.
The Santa Clara Valley Chapter of CNPS covers Santa Clara County and southern San Mateo County. It offers activities focusing on the many aspects of native plants, from gardening, plant identification, and photography to conservation and rare plants. Activities include talks and lectures and workshops, field trips, native plant sales, wildflower show, restoration workdays, and more. The chapter was founded in 1972; more history can be found here.