Home
Native Horticultural Symposium 2014
California Native Plant Society - Santa Clara Valley Chapter
and Foothill College Horticulture Department Present:
Native Horticultural Symposium 2014
September 20, 2014, at Foothill College
Saving Water, Creating Beauty with California Native Plants
As the continuing drought shrinks our water supply, people are searching for ways to conserve water. Landscaping with California native plants is a proven technique for creating low-water use landscapes. Learn how at the Native Horticultural Symposium "Saving Water, Creating Beauty with CA Native Plants" on September 20, 2014 at Foothill College,12345 El Monte Road in Los Altos Hills.
The presenters are:
Barbara Eisenstein, blogger, writer and speaker, "Armchair Garden Tour" - A virtual tour of drought-tolerant native plant gardens as they develop over time, in and out of season.

Robert Kourik, writer, speaker, researcher, "Drip Irrigation for Efficient Watering and Better Plant Health" - Learn about drip irrigation and plant root growth, so you can use water wisely during this drought.

John Greenlee, grass expert, nurseryman and designer, "Meadows by Design" - It's time to get rid of the old-fashioned lawn and embrace a sane and healthy future: the meadow garden.

Theresa Lyngso, Master Gardener and Composter, "The Role of Soil in Surviving a Drought" - How using good soil management techniques allows you to lessen the impact of a severe drought.

John Whittlesey, horticulturalist and author, "A Plant Lover's Guide to Native Sages" – Why California native salvias are popular for the vibrancy of their blooms and for their drought tolerance.

Ken Foster, certified permaculture designer and landscape contractor, "Permaculture Techniques for Drought Conditions" - How specific permaculture techniques work with nature to slow water and allow you to create no water gardens

The symposium runs from 8:45 am to 5 pm on September 20, with on-site registration open at 8 am. Early registration up to September 10 is $90 per person for the general public, $80 per person for CNPS members and $55 per person for students. After September 10, registration is $100 per person for the general public and $90 per person for CNPS members. Continental breakfast and lunch are included with registration. For free parking and easy access to the symposium, including wheelchair accessibility, park in Foothill lots 7 or 8.
To register with a credit card, click here. To register by mail, print this form, fill it out, attach a check, and mail them to the address on the form.
For more information, download the symposium flyer, or send e-mail to This email address is being protected from spambots. You need JavaScript enabled to view it. .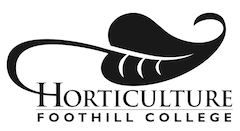 CNPS Native Plant Sale, Fall 2014
Scores of species of California native plants well-suited for our gardens and wildlife will be on sale at Hidden Villa Ranch from 10:00 a.m. to 3:00 p.m. on October 18. Native plant books, posters, and note cards will also be on sale.
This sale is organized by the Santa Clara Valley chapter of the California Native Plant Society (CNPS). Hidden Villa Ranch is located at 26870 Moody Road, Los Altos Hills, 2 miles west of I-280. Come early for the best selection. Cash, check, or credit cards are accepted. Bring boxes to carry purchases home. Free parking. No pets.
The cercis occidentalis, Western redbud, displays magenta flowers in the spring.
Sign Up
CNPS-SCV News: The Santa Clara Valley Chapter emails announcements about upcoming events (talks, hikes, sales, wildflower show, garden tour), alerts, last-minute notices, and late-breaking news. Sign up below for email notification. There are 5-10 announcements per month.
Help Fund Scholarships For Years To Come
Since 1999, the Santa Clara Valley Chapter of the California Native Plant Society (CNPS) has given scholarships to graduate students whose research is likely to make a positive impact on the local botany and ecology. CNPS uses these scholarships to encourage students to choose thesis topics that relate to our local flora. These scholarships help foster a new generation of scientists interested in preserving what is left of Santa Clara and San Mateo County's plants, butterflies, and birds.
Download the full document to learn more.