Chapter Events are now Virtual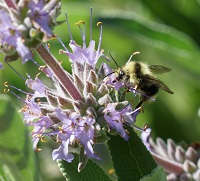 The Chapter is moving our public events online whenever possible. To receive notification as events are scheduled, please join our Chapter News list.
Subscribe by sending an e-mail to: This email address is being protected from spambots. You need JavaScript enabled to view it.
You can also find events on our Chapter's Facebook page and Meetup group.
Some activities, such as field trips and Keying With Natives have been put on hold until health ordinances make it practical to hold them again. All nursery workdays and restoration activities (Alum Rock Park, Edgewood, Lake Cunningham) have been canceled until further notice.