Press Room
Help Wanted! Recording Secretary needed for 2017
The Chapter is looking for someone to serve as Recording Secretary during 2017. There are 12 business meetings of the Chapter Board annually and one of the general membership. For additional information, please contact Stephen Buckhout at This email address is being protected from spambots. You need JavaScript enabled to view it. or (408) 255-6233.
Chapter Nursery Challenge Grant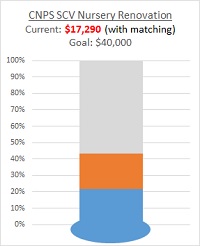 Our nursery, the source of a significant portion of Chapter income and many of the California native plants members and others enjoy in their home gardens, is in the midst of a major renovation. We plan to finish the renovation in 2017 and we estimate it will cost $40,000. An anonymous donor has generously offered to match the first $15,000 contributed to help finance this project on a dollar for dollar basis. All donations are tax deductible and must be received by December 31, 2016 to qualify for matching.
Help Wanted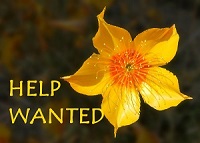 The Chapter is actively seeking volunteers to perform the important jobs described below. If you would like more information or would like to volunteer, please contact the Leadership Development Committee Chair Stephen Buckhout at This email address is being protected from spambots. You need JavaScript enabled to view it. or 408.255.6233. All of these positions can be done at any time of day from the comfort of your own home -- if you've been wanting to help the chapter, but haven't had time during the day, one of these positions may be perfect for you.
MEDIA CONTACTS
DAVID CHAPMAN
This email address is being protected from spambots. You need JavaScript enabled to view it. (408) 828-6467 cell

TONI GREGORIO-BUNCH
This email address is being protected from spambots. You need JavaScript enabled to view it. (408) 373-4497 cell
Native Plant Sale Saturday, October 15, 2016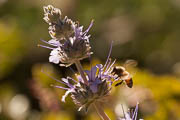 Conserve water and make your garden beautiful this season by introducing California native plants. Native plants also bring habitat value and a sense of place to the garden without requiring chemicals or additional energy. Discover the possibilities at the Native Plant Sale at Hidden Villa Ranch in Los Altos Hills on Saturday, October 15, 2016, 10:00 a.m. to 3:00 p.m.
Garden goals and plant selection advice from Gardening With Natives experts all day. Browse T-shirts, books, posters, and note cards featuring native plants. Coyote Brush Studios and Emily Chin will be there with temporary tattoos, pressed flowers and more. Larry Voss will have bulbs: Calochortus, Triteleia, Fritillaria and Toxicoscordion.
"Give a Gift, Get a Gift" - Renew or purchase a new membership along with a gift membership and receive $5 off both memberships -- save $10! Must purchase a gift membership to receive a discount on a membership renewal. This promotion is only available at the sale.
Free classes and demonstrations:
12:30 - 1:00
Planting demonstration by Krzysztof Kozminski. KK will demonstrate his planting method for native plants.
1:00 - 2:00
 Success with Native Plants by Kevin Bryant. Kevin is a native plant landscape consultant and a past president of our Chapter.
2:00 - 2:45
 Santa Clara Valley Bees by John Kehoe. John will give a presentation on his free ibook, "Santa Clara Valley Bees".