Edgewood County Park and Natural Preserve
Edgewood & CNPS
Edgewood County Park and Natural Preserve is located just west of Redwood City, in San Mateo County. Though just 467 acres, Edgewood is widely known for fabulous wildflower displays and amazing diversity. And as a Natural Preserve, its goal is to protect native species, including over 300 native plants!
Our CNPS chapter has a long and storied history (almost 40 years!) of exploring the Edgewood site before it was even a park, fighting to save it from development, and then working to protect and restore the habitats found there.
Visit our Edgewood Weed Warriors page to learn how you can help with restoration efforts.
Here are some links where you can learn more about the history of Edgewood, what makes it so special, and how CPNS has been involved there over the years:
Edgewood Docent Training for Annual Spring Wildflower Walks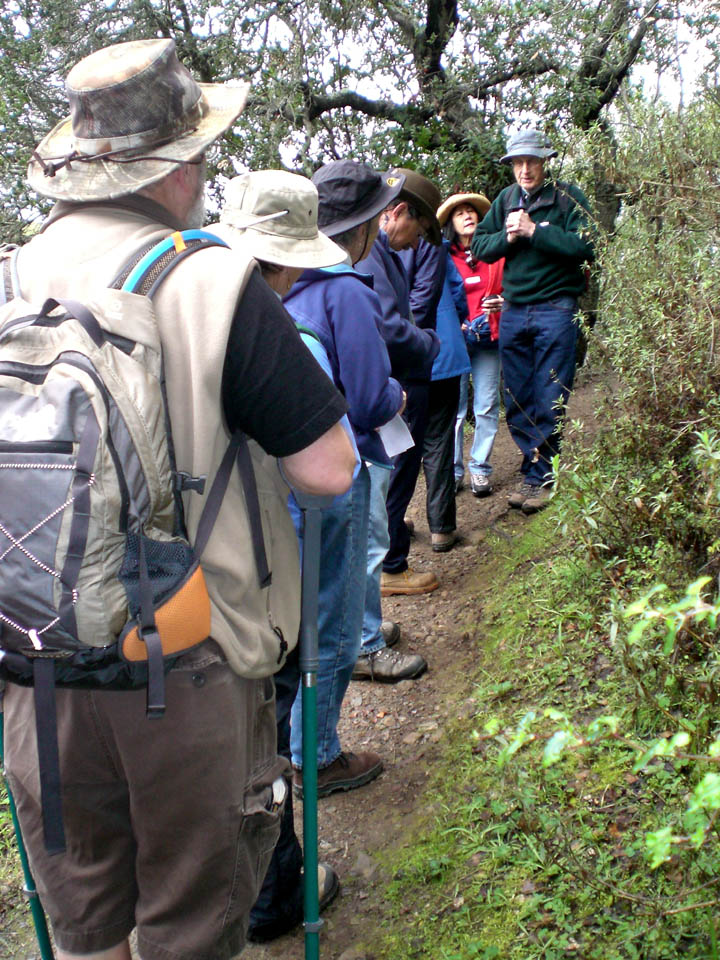 Friends of Edgewood Natural Preserve (FoE) offers docent training starting every January for their spring Wildflower Walks. Edgewood's soils provide displays of grassland wildflowers like those once seen all over California's landscape. Docents lead free, 3-hour walks on spring weekend mornings, to educate the public about the many interesting facts and beauties of Edgewood.
FoE's wildflower docent training provides eight pairs of bi-weekly meetings: Wednesday evening talks (in Redwood City) followed by Saturday morning hikes that demonstrate, or build on, the Wednesday topic. Trainees also observe at least two Wildflower Walks and go on a one-on-one walk with an experienced docent, to practice elements of leading hikes or to learn more about Edgewood. There is a small fee for training materials.
To register or for more information, please email the Docent Training Coordinator at
This email address is being protected from spambots. You need JavaScript enabled to view it. or visit FriendsOfEdgewood.org/become-a-docent.
For other ways you can support Edgewood, visit the FoE's "get involved" page, at FriendsOfEdgewood.org/get-involved.
Seeds of Hope for San Mateo Thornmint
Edgewood Park in San Mateo County is a very special place, as shown by over 20 years of preservation and restoration work by our chapter. But did you know there's a plant found only at Edgewood? In fact, discovery of the federally endangered San Mateo thornmint (Acanthomintha duttonii) helped save Edgewood from becoming a golf course, providing critical evidence the site was worth preserving.